Mountain Bikers Dream Destination
With the opening of The Great Lake Trail last year Taupo was finally able to boast a trail worthy of Nga Haerenga, The New Zealand Cycle Trail, and showcase New Zealand's largest lake, Lake Taupo. The trail, which is just over 70 km in length, is one of many to underpin Taupo's, and the Central North Island's, status as the premier mountain biking centre in New Zealand. Riding areas abound. Rotorua's Redwoods bike park and Lake Taupo's Craters Bike Park are great places to start before moving onto cross country trails. Wilderness multi-day rides such as The Timber Trail, The Great Lake Trail and Mountains to Sea, including the Bridge to Nowhere, are fast becoming icons in New Zealand mountain biking lexicon. Their reputation is fast spreading to Australia and much further afield. Nearer to the townships are shorter rides such as Huka Falls, Aratiatia and the Tongariro River Trail, worthy for their spectacular scenery as well as being a lot of fun.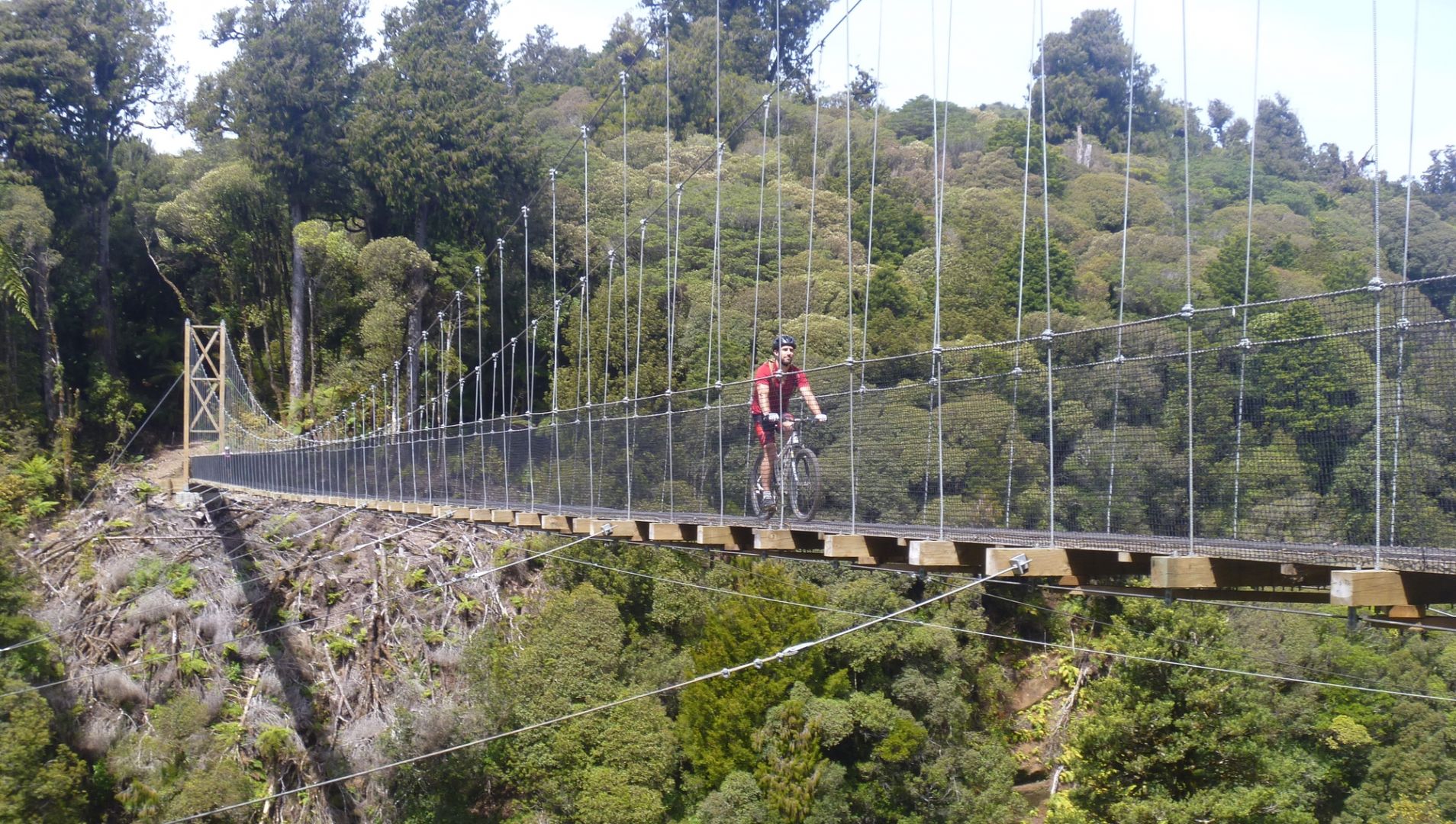 Lake Taupo is the perfect place to base yourself as it is central with most rides within a one hour drive of this bustling and vibrant lake-front township. Taupo is well supported with restaurants, bars and of course thermal pools to relax in and soak away your aches while contemplating the next day's excitement. Rides are generally on pumice, which is free draining, so even if you're unlucky enough to catch some rain most trails remain in great condition.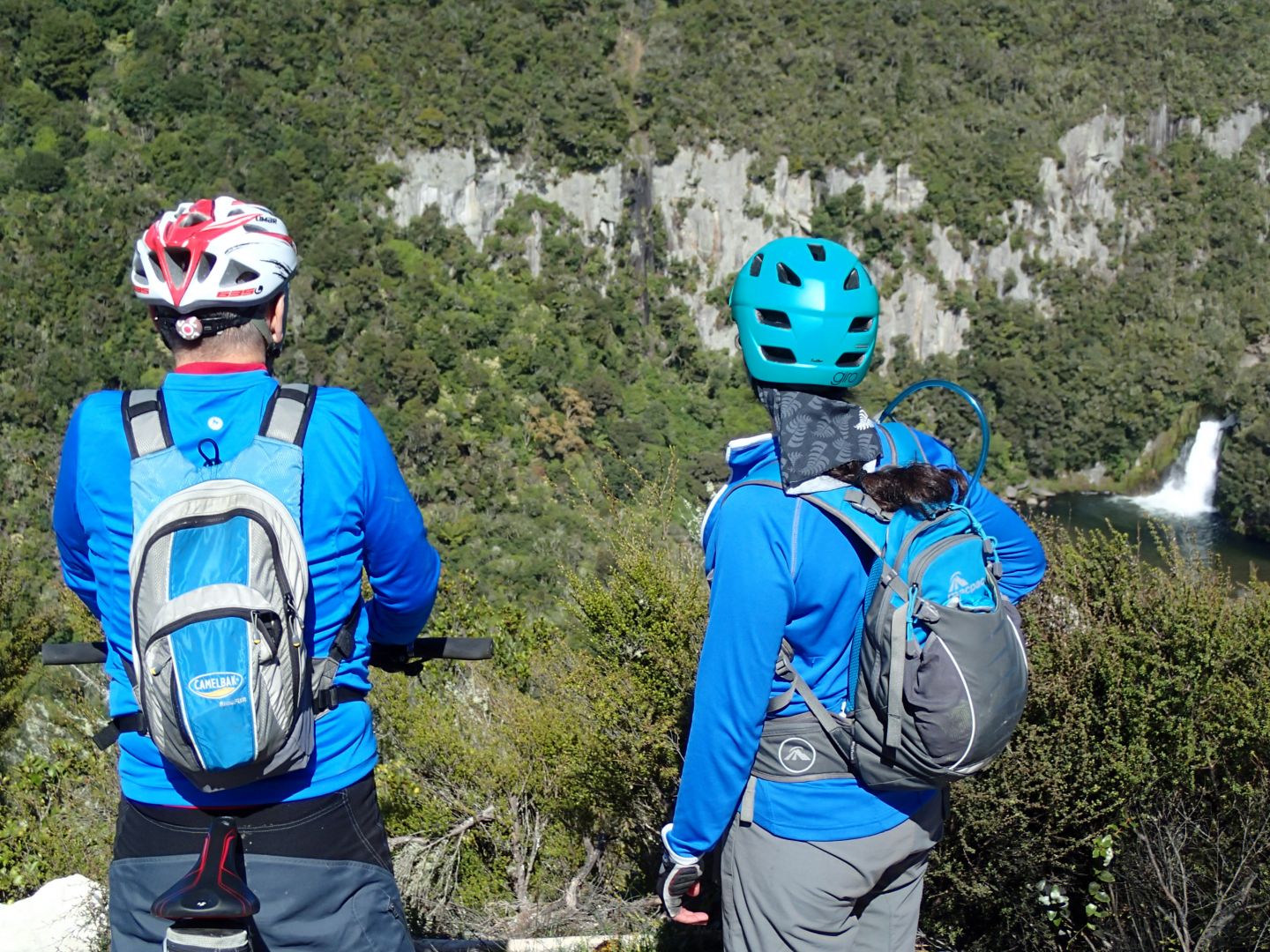 The Timber Trail and The Great Lake Trail are usually ridden over multiple days with vehicle and boat shuttles required to get to some of the wild places that access the trails. Most rides require a reasonable level of fitness and some mountain biking experience. However there are rides that novices can undertake including Lake Taupo's lakefront Lion's Ride, an excellent flat ride that can be punctuated with a coffee and swim in Lake Taupo in summer and the Tongariro River Trail, which explores some of the best trout fishing locations on this world-renowned fishing river. Some sections of the Great Lake Trail are also suitable for fitter, more confident beginners.
The sense of achievement and buzz gained from completing one of these trails can leave an indelible memory of your visit to this truly amazing area and will almost certainly have you planning your next mountain biking adventure to Taupo.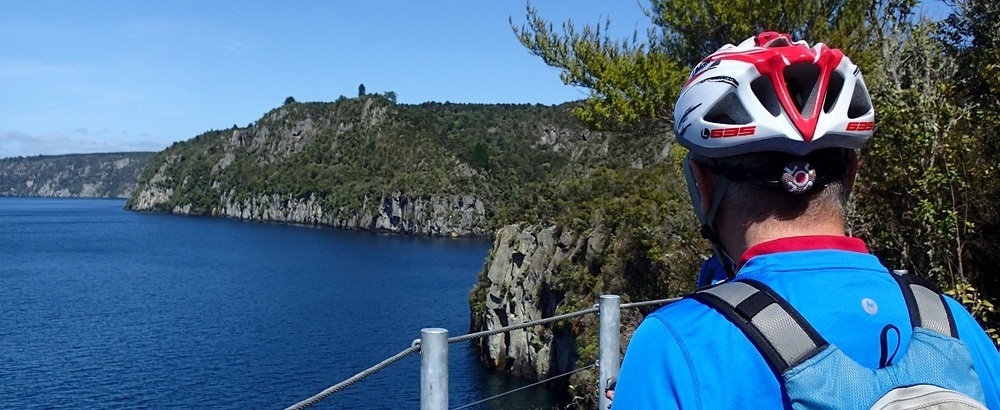 For more information go to find out more