Tongariro - A Uniquely New Zealand Experience.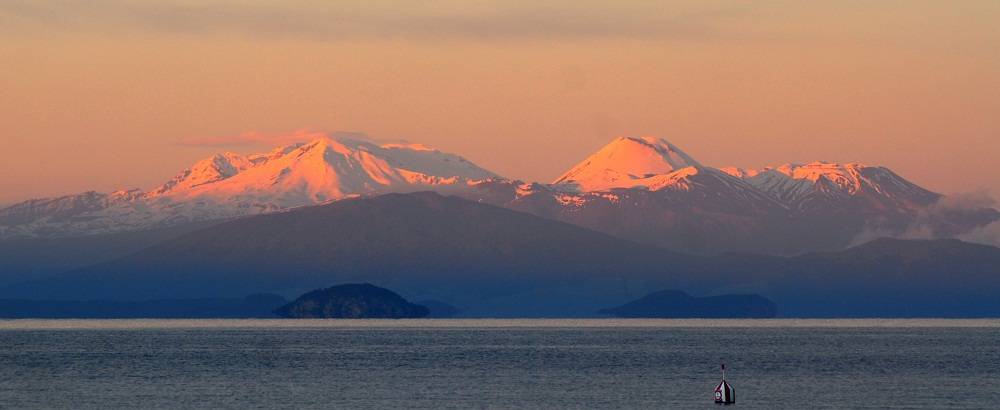 It's been described as "the best one-day walk in the world" and yet the Tongariro Alpine Crossing is only one of many reasons to visit the Tongariro National Park.
The national park was created by the gifting of land by Te Hue Hue Tukino, chief of Ngati Tuwharetoa Maori, in 1887. It was New Zealand's first National Park and the fourth in the world and now has United Nations Dual World Heritage status, recognising both its outstanding natural and cultural importance. It has grown over the years and now occupies nearly 80,000ha.
The park is dominated by the three volcanoes of Ruapehu, Tongariro and Ngauruhoe. It is visited by over one million people annually and is popular as a winter playground and in summer for hiking. Its impressive landscapes featured in The Lord of the Rings and Hobbit movies with Mt Ngauruhoe cameoing as Mt Doom.
The volcanoes all erupt from time-to-time with the most recent being the Te Maari crater, near the Tongariro Alpine Crossing, in 2012. Mt Ruapehu, the highest of the volcanoes and the highest point in the North Island at 2797m, has eight named glaciers on its summit, the only permanent snow and ice in the North Island.
There are numerous hikes in the park, from the multi-day Northern Circuit and Round the Mountain Walks, to the short walks of 1-4 hours duration to Tawhai Falls, Silica Rapids and Taranaki Falls. Nature abounds in all it beauty and you will see an amazing variety of landscape, plants and birds. To find out more about walks in the park check out Tongariro Hiking.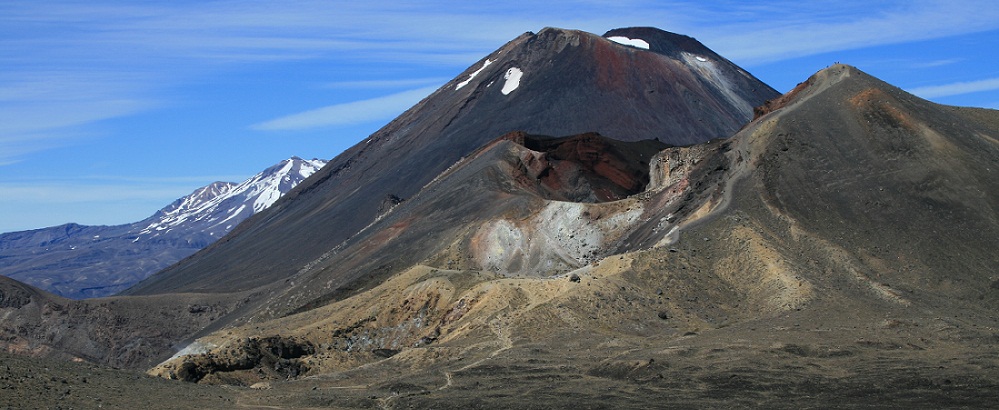 The three ski areas include the two commercial fields of Whakapapa, New Zealand's largest ski field, and Turoa, and the smaller club field of Tukino. To find out more check out Ruapehu Alpine Lifts website or Tukino Skifield website. Tukino is known for its off-piste skiing and is nicknamed "the wild side". Whether its winter sports or wine and food that is your interest, its well worth a visit at any time of the year to the Knoll Ridge Café. This architecturally awarded structure can easily be reached by averagely mobile people via chairlifts at any time of the year and located at 2200m high has stunning views of the Central North Island.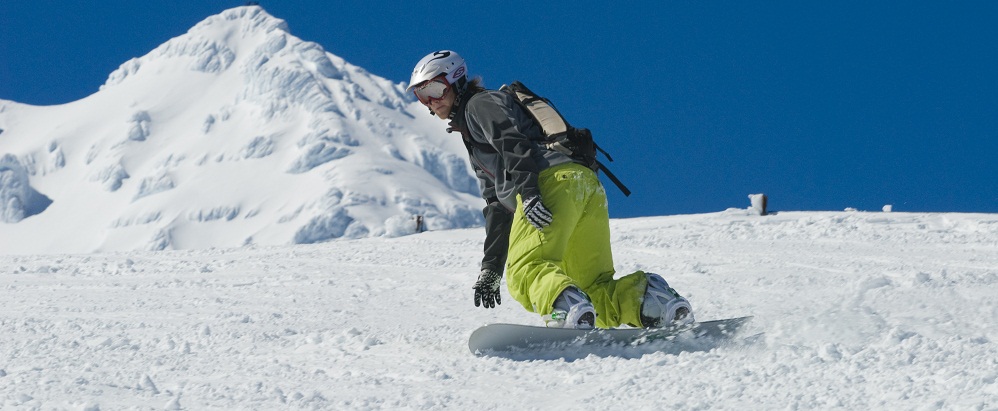 Check about Tongariro National Park for more information.